Unlike a typical community garden where each gardener manages their own plot, the Salem Community Garden is a church-wide volunteer driven effort to partner with our community. Members from our local Moorhead community have the opportunity to grow, maintain, and harvest alongside people from Salem Church. All who share in the work will share in the harvest.
Check out our Facebook page!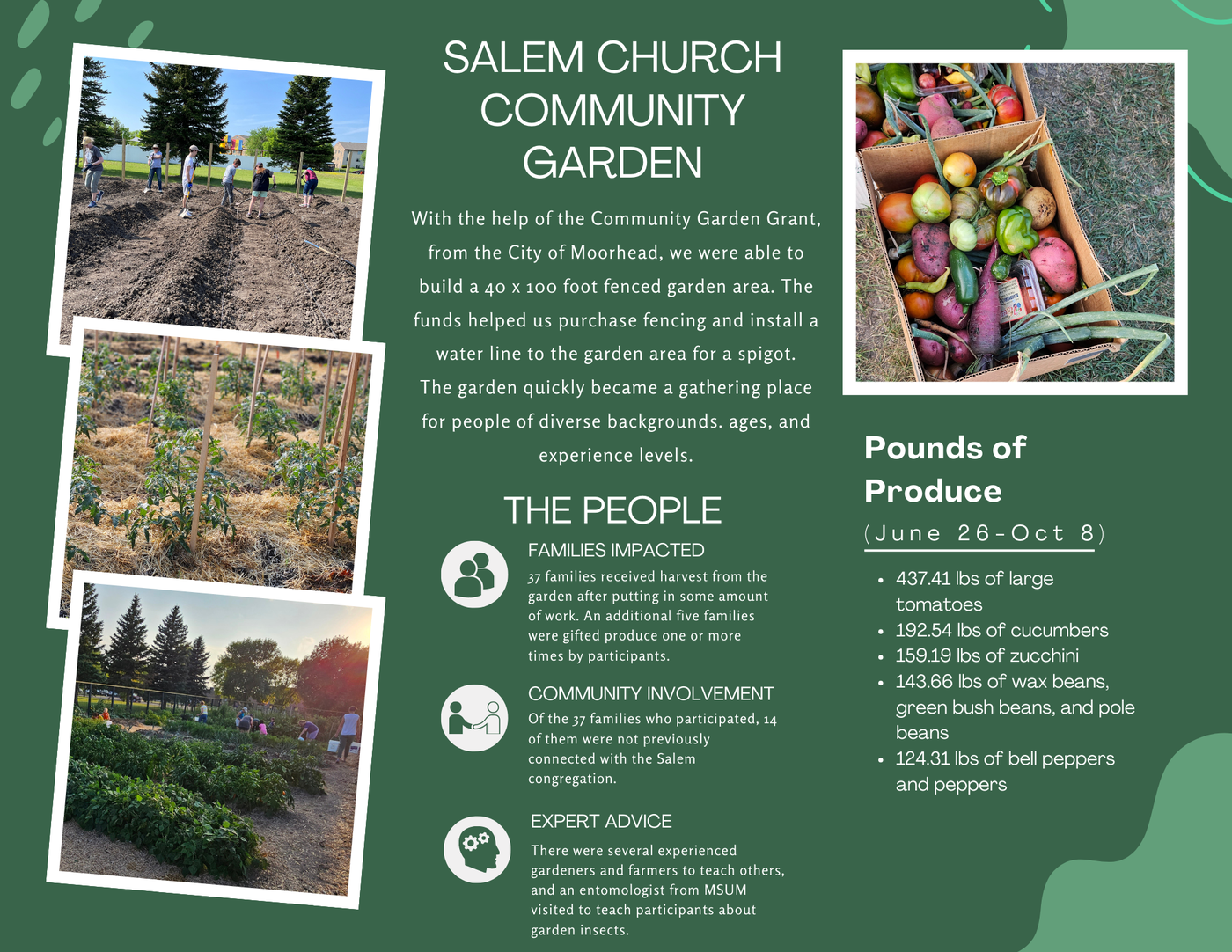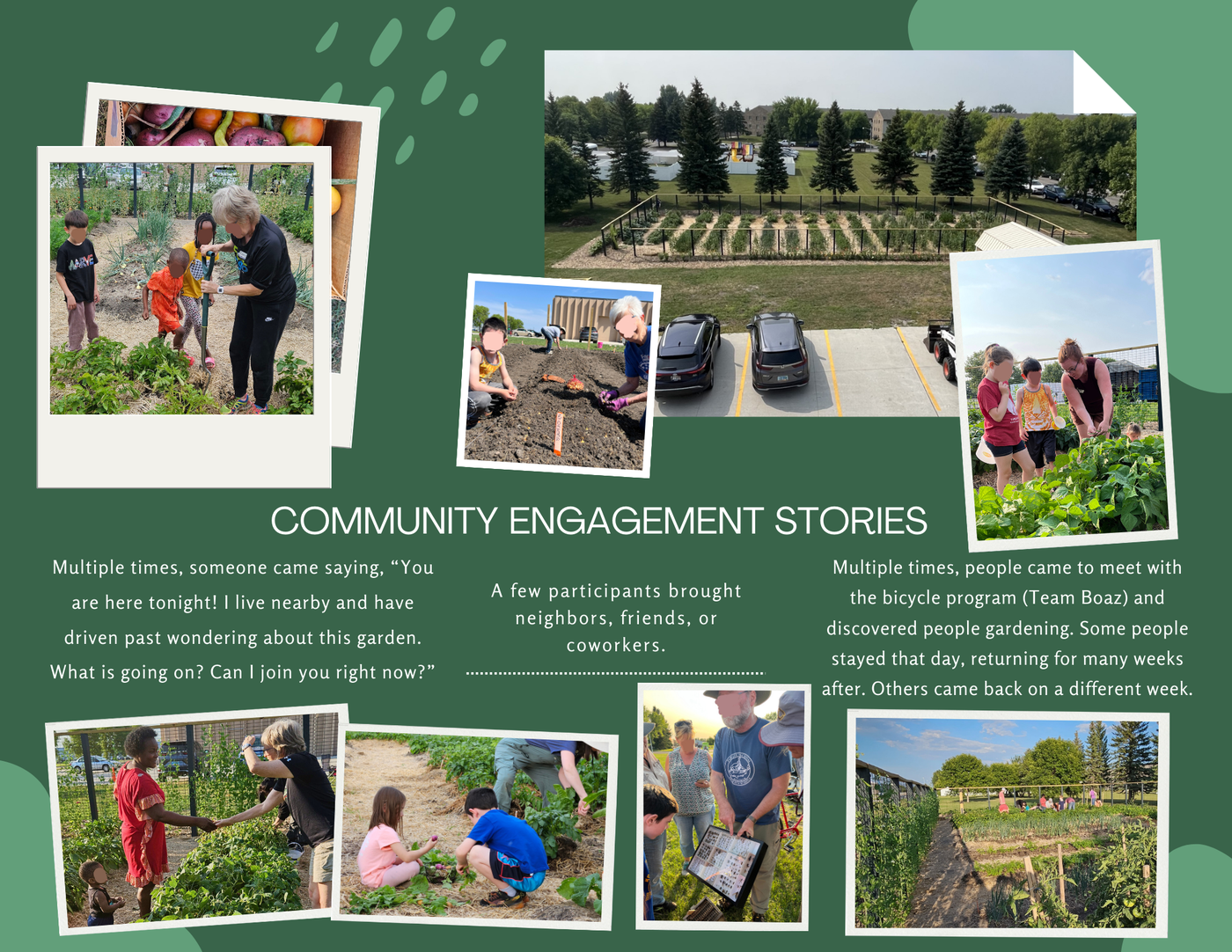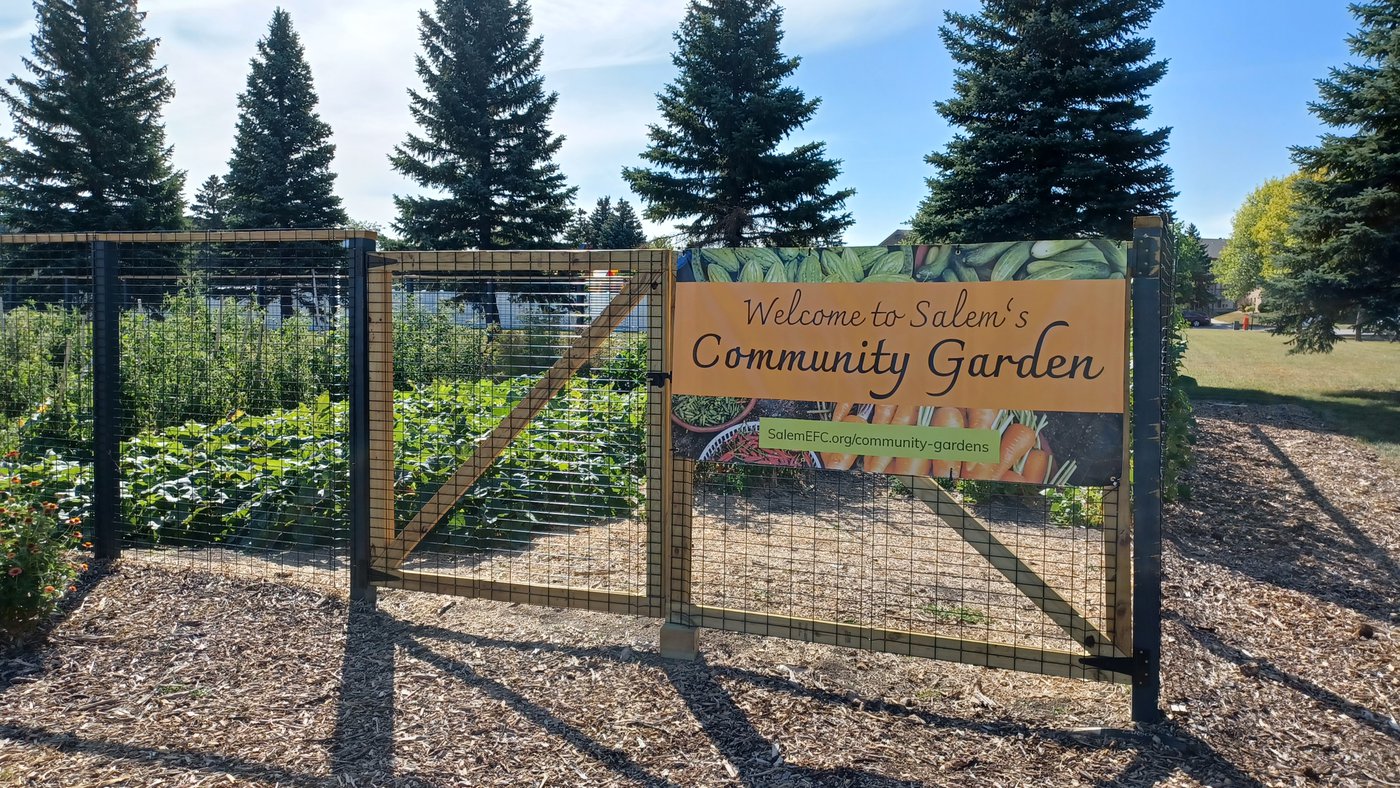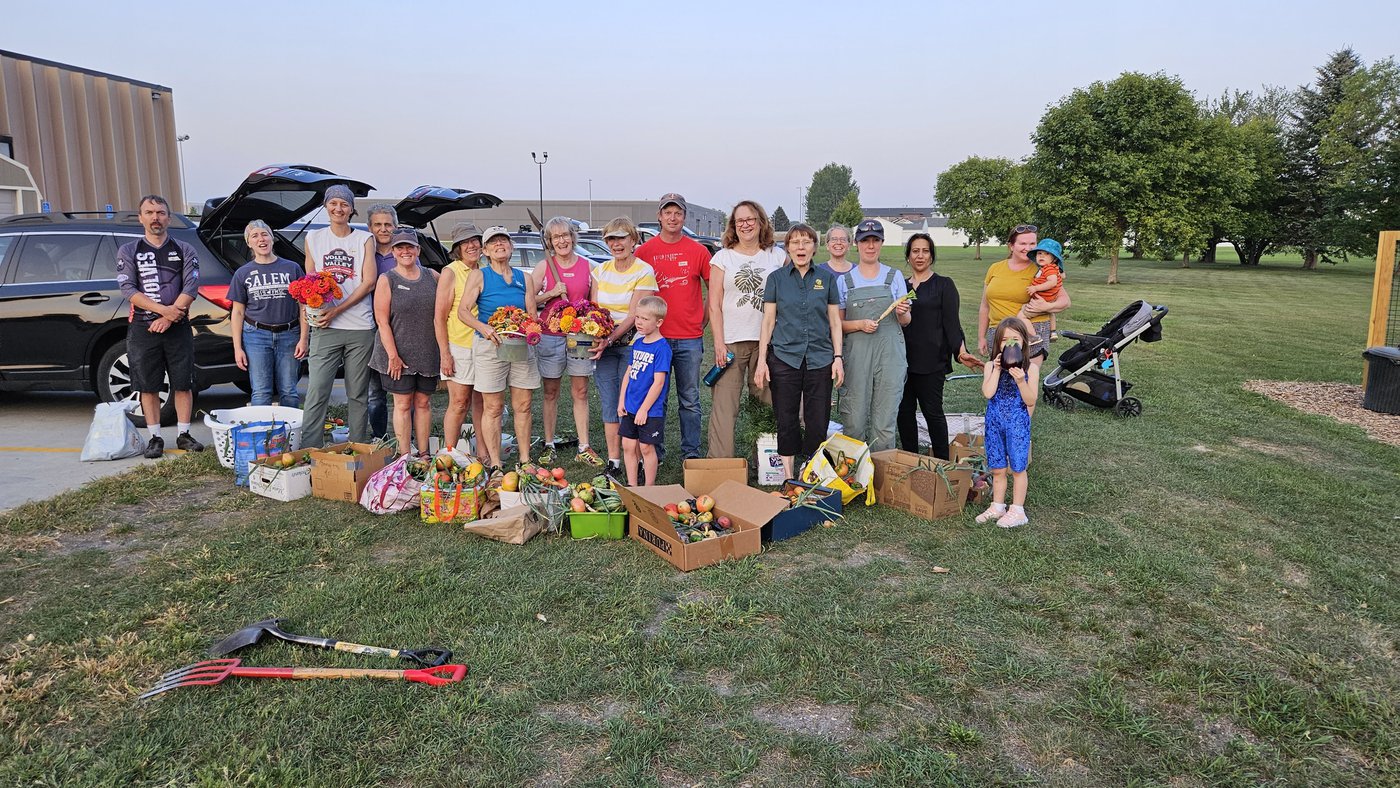 How can I help?
Great question! We'll need volunteers gifted in farming and gardening to help make this program work. Not gifted in gardening? No problem! Come learn and work side-by-side others from Salem and our Moorhead community.
Come join us for weekly maintenance and garden work on Mondays from 6-8pm.

Some other needs are:
Benches, tables & gardening stools (Contact the church office to ask if storage space is now available - coming soon!)
Gift cards that could be used for plants, gardening equipment, at greeneries or nurseries, etc.
For as the soil makes the sprout come up and a garden causes seeds to grow,
so the Sovereign Lord will make righteousness and praise spring up before all nations.
Isaiah 61:11 (ESV translation)