Global Outreach
With our Cave Time (our personal time spent with Jesus) and our Table Time (our time spent with other followers of Jesus) as our foundation, our Road Time is where our Cave and our Table can overflow into the lives of those who don't yet know Jesus. Salem helps support more than 30 long-term and short-term missionaries around the world. Salem also has her own Short Term Missions opportunity.
"And this gospel of the kingdom will be preached in the whole world as a testimony to all nations, and then the end will come" Matthew 24:14
El Chonco, Nicaragua
Church to Church Partnership in rural Nicaragua
In 2014 Salem officially entered into a sister-church relationship with an under-resourced church in El Chonco, Nicaragua—Tabernaculo Agua Viva. As a sister church we send teams two times per year. We are building relationships with them by helping them with projects, helping the children get an education, providing 3 meals/week to help fight their undernourishment at their Feeding Center, providing several weeks of food staples for the most needy families and providing ministry for men, women, children, marriage and church leadership.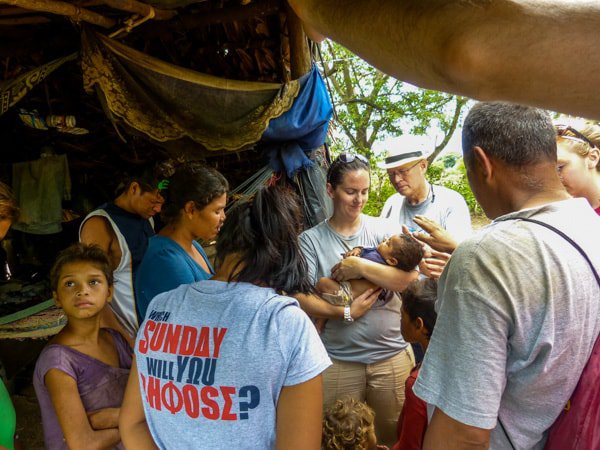 Salem Short Term Mission Teams
Summer Mission Team:
El Chonco, Nicaragua – June 24 - July 1, 2023
Winter Mission Team:
El Chonco, Nicaragua TBD
If you are interested in going on one of our short term mission trips, please contact us.
"Again Jesus said, "Peace be with you! As the Father has sent me, I am sending you." John 20:21